Roof Repair Services
Round Rock Roof Repair
We are the premier Round Rock roof repair company — servicing thousands of roofs in the Round Rock area with over 13 years of experience.
Call now for a FREE roof repair estimate! 512-910-3610
Get a Free Roof Repair Estimate
Round Rock Roof Repair Company
It is true, roofs have come a long way over the years! Regardless of whether your roof is made of metal, slate, concrete, asphalt or any other industry standard material, one thing you can be sure of, it will require routine maintenance and at times roof repairs.  Your roof is a major component to protecting your family from the elements and it is vital that you ensure that all maintenance and roof repairs are performed by a professional roofing contractor.  There is a long list of roofing contractors in and around Round Rock, and even more right after a major storm moves through the area. Because of this, you need to do your research and make sure you are working with an established roofer that has seen it all, from minor leaks and shingle repairs to larger commercial roof repairs and replacements.  The Roof Joker has been at this for over 13 years and has seen it all, which makes them your ONLY option for protecting your family and the value of your home!
Roof Repair Needed?
Other than a once in 20-year storm coming through and delivering disastrous results to your home, how does one know when their roof is in need of roofing repair?  It is important to know that most new roofs are estimated to last anywhere from 20-35 years based on the materials used.  So, if your roof is near or beyond this break point, it may be a good idea to reach out to the Roof Joker for an inspection.  If you are a DIYer and prefer to try and determine your roof repair needs on your own, here are a few signs you may want to look for:
Missing shingles or tiles?
 Bent, curling, buckling, or cracked shingle or tiles?
Bald spots on your shingles?
Visible punctures/holes?
Gutters and gutter downspouts filled with granules from your shingles?
Colored streaks running down your roof?
Can you see sunlight peaking in through cracks when viewed from within attic?
 Can you see water damage stains when viewed from within attic?
 Roof sagging?
Moss or mold growing?
If you are able to diagnose one or two of these issues, the Roof Joker is happy to come out and determine the current condition of your roof as a whole.  The Roof Joker will provide you with a list of options to make repairs to your roof where possible.  If your roof is in fact checking more than one or two of these conditions off the list, we may present you with an option to make a full replacement of your roof.  The Roof Joker understands that a full roof replacement is a major financial undertaking and will only present this option when all options to responsibly repair the roof have been exhausted!
Why Should I Use a Roofing Contractor to Handle My Roof Repairs?
While we understand many homeowners like to try and tackle projects on their own, the Roof Joker wants you to know we are eager to help if your roof repairs include any of the following conditions:
Is your roof too high?
 Is your roof too steep?
Project too big?
The Roof Joker also wants to make sure you are confident with the following, should you decide to make a repair on your own:
Do you know all city codes regarding your roof?
 Are you aware of all industry standards for your specific roofing materials?
Are you aware of all signs to look for to make sure you aren't overlooking a bigger issue?
The Roof Joker spends their days atop roofs!  It is what we do!  We understand the urge to try and make repairs on your own, but we want to make sure that your family, homes value and warranties are getting the best end results.
Why Should Homeowners Choose the Roof Joker for Their Round Rock Roof Repair?
With over 13 years of experience, the Roof Joker has worked with all types of roofing materials and have seen it all from a pin hole leak to roofs being completely destroyed by passing storms.  We take pride in our knowledge of roofing standards and city codes as well as our ability to provide our customers with the quality and workmanship we would want on our own homes.
Roof Repair Service Areas
The Roof Joker is based out of Cedar Park and performs high quality roof repair services to the following areas:
Austin
Cedar Park
 Pflugerville
 Leander
Round Rock
Again, no matter the size of your project, the Roof Joker is eager to earn your business and take care of you like family.
The Roof Joker is a full-service roofing repair contractor serving the Round Rock area — contact us for a free roof repair estimate.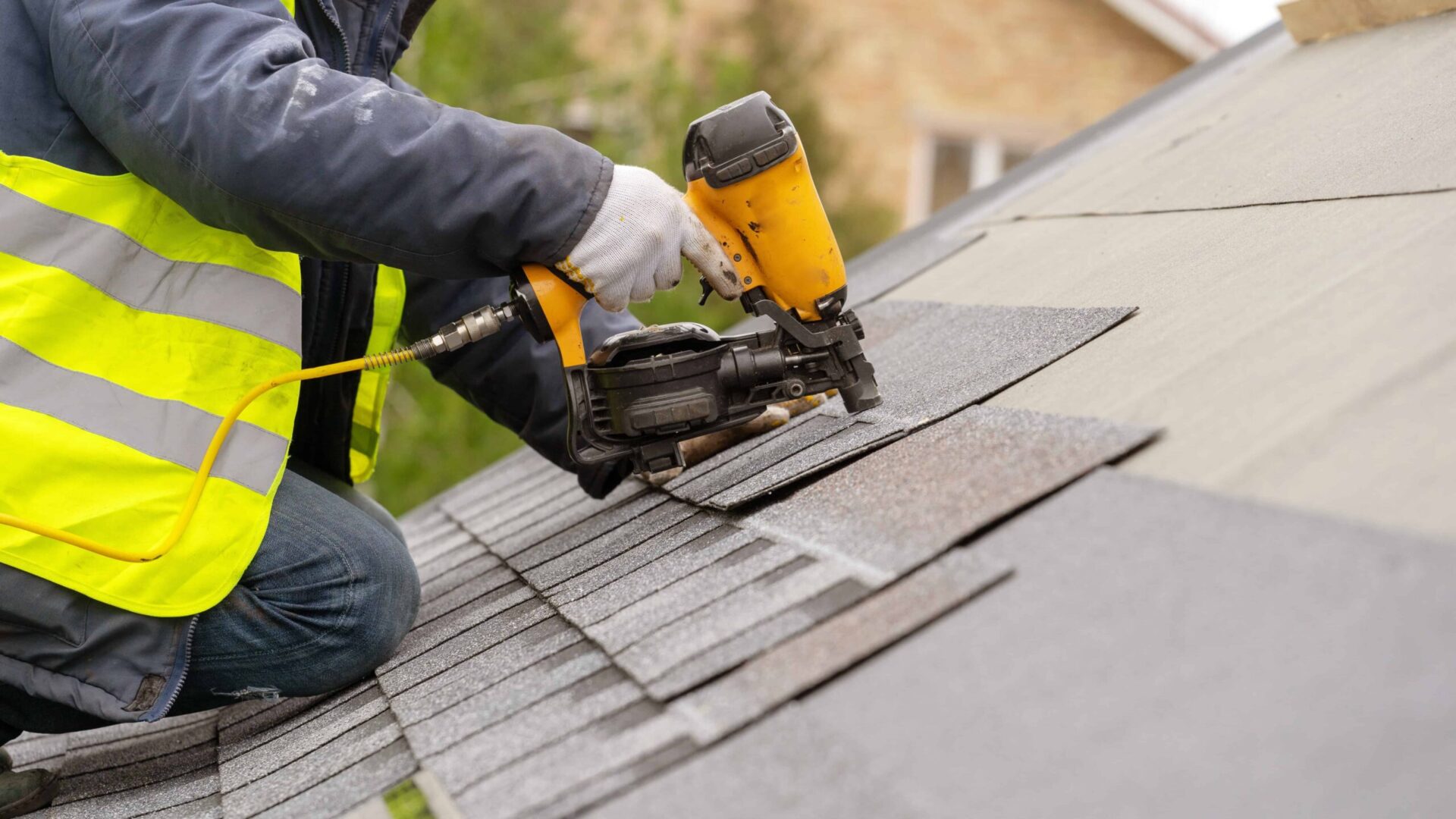 Round Rock Roofing Repair Company
Your roof has to contend with a lot over the years, from severe weather to the effects of time.  As a result, small roof repair issues can become much bigger problems if left alone or undetected.  Our experienced Round Rock roofing repair specialists have the skills and knowledge to adequately survey and detect issues with your roof and make the necessary repairs to return it to like-new condition.
As part of the repair process, we work with your insurance provider to make sure any claim is properly filed so your out-of-pocket costs are minimized. Our customers have peace of mind working with us as we have over 13 years of experience servicing thousands of roofs just like yours in the Round Rock, TX area.
Why Choose The Roof Joker
We pride ourselves in taking care of our Round Rock roofing customers and here are a number of reasons why they choose us:
We strive to maintain a high-level of integrity by providing honest estimates of assessed damage to return your roof to like-new condition
We are expert craftsmen with over 13 years of experience servicing thousands of roofs just like yours. Superior craftsmanship, outstanding quality!
We go the extra mile to ensure that you experience a seamless process from start to finish. From the first call to the sign-off on the completed work, we are dedicated to your satisfaction!
We treat every customer like they are family. Every roof repair job is something we want to be just as proud of as you are. No corners cut, no patch jobs — a commitment to like-new condition, everytime.
How It Works
At The Roof Joker, we strive to make the process seamless and easy, always keeping you informed along the way
Step 1 - Inspect Roof for Damage
After you've given us a call, we'll come out and inspect your roof for any damage that might be present both on the exterior and interior of the house.
STEP 2 - Provide an Estimate
Next, we'll put together an itemized estimate detailing what roof repairs may be necessary and work with your insurance provider if any claims need to be filed.
STEP 3 - Repair Your Roof
Lastly, our team of repair specialists will tackle the project ensuring your roof is returned to like-new condition and keep you informed along the way.
Easy Financing Options
We've partnered with Hearth to help you find convenient monthly payment options for your roof repair or gutter repair project. See your personalized payment plans without affecting your credit score now.
Roof Repair News
Check out our articles for roofing repair, roof inspection, and other Roof Joker news and information
Your roof is the lifeline of your home and when it needs repairs, you need only the best roof repair company in Dallas. Anyone can claim they repair roofs, but are they providing you with the quality repairs your roof needs to last for the duration of the roof's...
read more
Satisfaction Guaranteed!
See why Austin chooses The Roof Joker for any roofing repair issue — no job is too big or too small
Follow Us Online
We love a good joke, but we are serious about roofing!